Today's Holiday Gift Guide offering is a wonderful, vintage pottery planter from Gonder Originals. Made in the 1950's, this "Comedy and Tragedy" planter is the perfect gift for the movie or theatre buff on your list.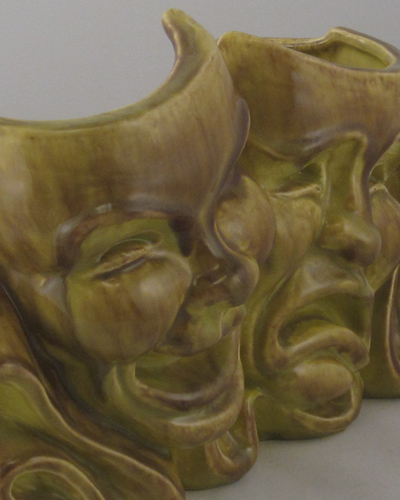 This vintage mid-century piece is a classic. modernist design from one of the highly regarded Ohio potteries and dates from 1951.
As with all of our Gift Guide suggestions, this piece is available through our store, The Purple Moon, and is online here (with free shipping!) or in our Downtown Charleston gallery at 906 Quarrier Street.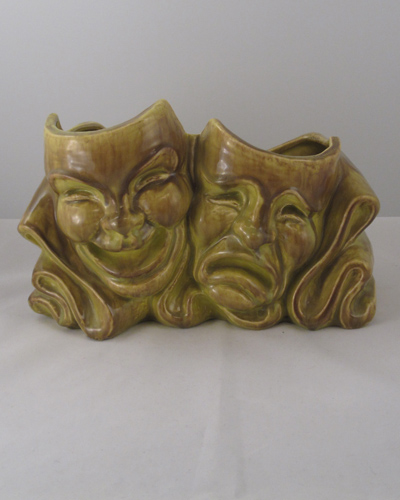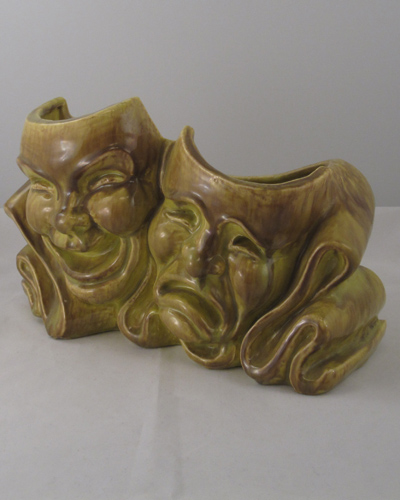 Our Holiday Gift Guide will continue with a mid-century modern suggestion every day from now until Christmas. You can find each one here or by following The Purple Moon on Facebook. Happy Holidays!