Our third Holiday Gift Guide offering is a gorgeous Blenko Glass decanter, designed by Joel Myers in 1966. This decanter is beautifully executed in "Lemon" which was a color used by Blenko in 1968-69.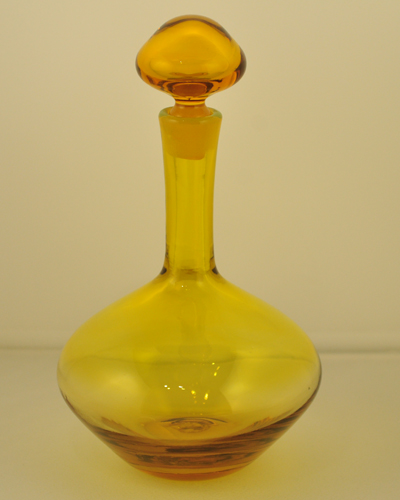 This decanter is an excellent example of the Blenko's classic design, perfect for any mid-century or contemporary decor, and not commonly found.
As with all of our Gift Guide suggestions, this decanter is available through our store, The Purple Moon, and is online here (with free shipping!) or in our Downtown Charleston gallery at 906 Quarrier Street.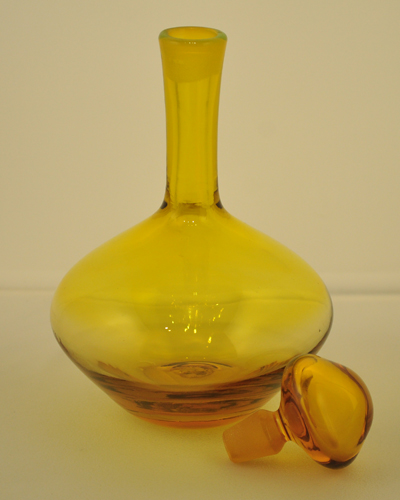 Our Holiday Gift Guide will continue with a mid-century modern suggestion every day from now until Christmas. You can find each one here or by following The Purple Moon on Facebook. Happy Holidays!