Our fantastic gift idea for today is a modernist pottery vase by Keramic Weber of Germany – circa 1950's.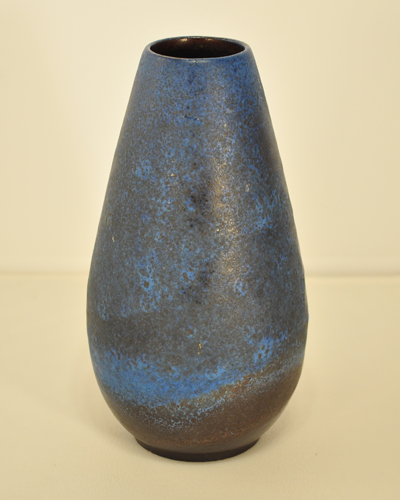 I have always been partial to European modernist pottery and this is a great example which will look great in virtually any home. Both useful and beautiful – a perfect gift!
This piece is available through our store, The Purple Moon, either online here (with Free Shipping!) or in our gallery at 906 Quarrier Street in Downtown Charleston , WV.
Our Holiday Gift Guide will continue with a mid-century modern suggestion every day from now until Christmas. You can find each one here or by following The Purple Moon on Facebook. Happy Holidays!